Paris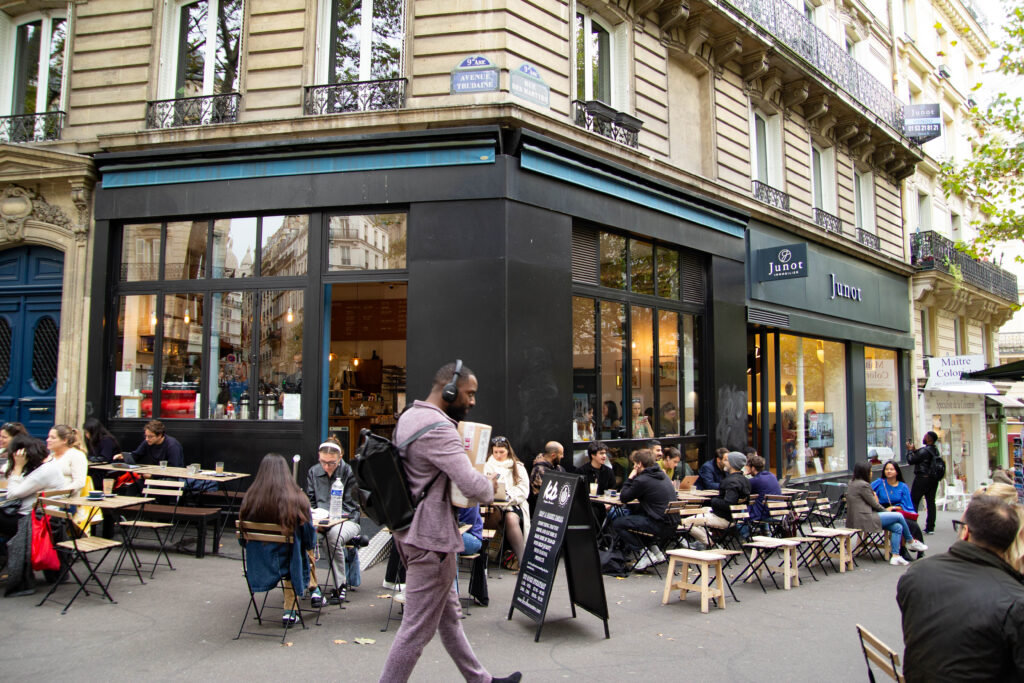 First-up, an apology of sorts, it appears that due to an issue with one of my camera batteries, a number of photographs seem not to have saved with the correct dates on them, and I started to try and sort them using file names, got distracted and forgot I was supposed to be doing that, then renamed them all in Lightroom during my normal clean-up. So some of these pictures are from the previous day's walk around, and are out of proper sequential order. Not that it really matters, because today started off pretty much as a carbon copy of the morning before anyway – with a brief wander around the Rochechaurt and Pigalle areas in the 9th Arrondissement.
One thing that we've been trying to do is locate a men's clothing shop that we passed during our walk on the afternoon that we arrived, as there was a suit in the window that I really liked the look of, but the store was closed at the time. No matter which road we try however, none of them seem to be the correct one.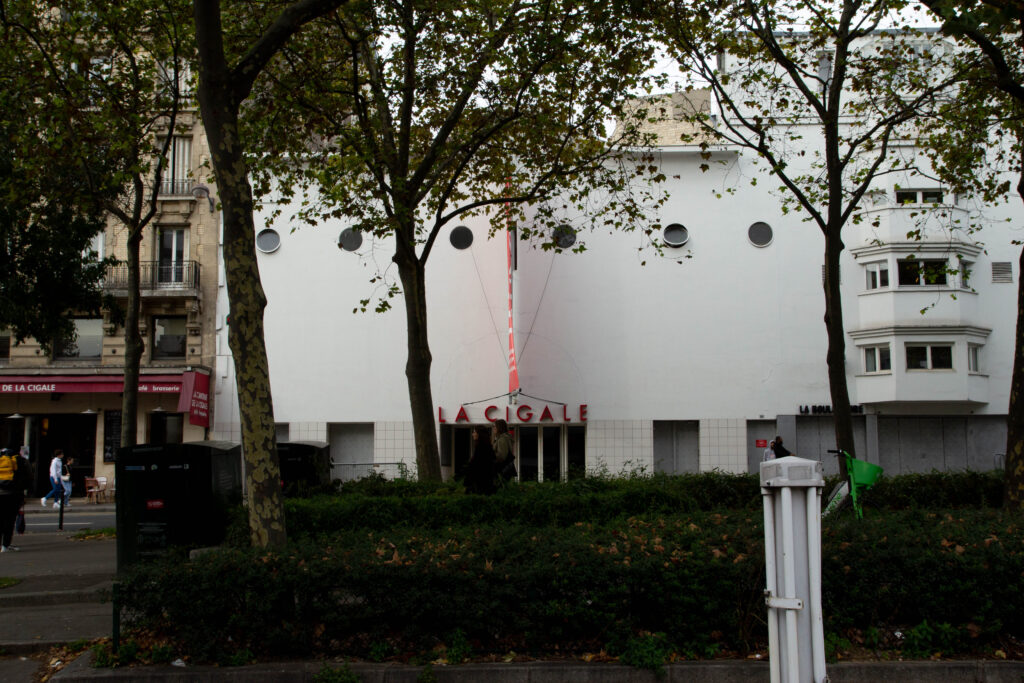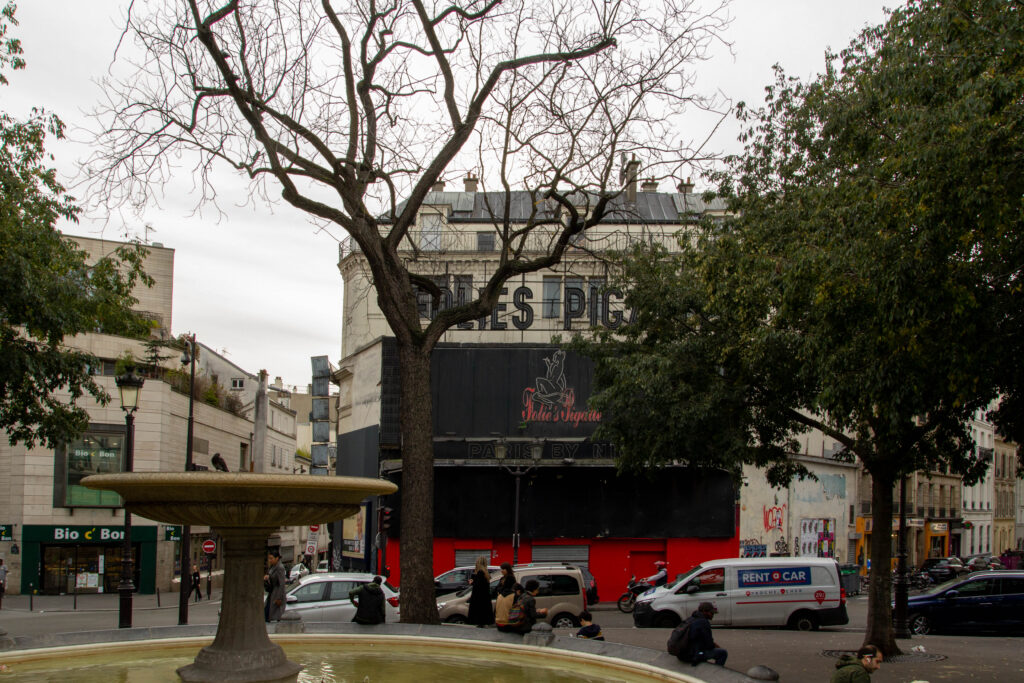 See, we've been doing this thing where we just start walking and see where the road takes us – it's so easy to do that in Paris with its labyrinth of rues and avenues that radiate out at all angles from the main boulevards – sort of the touristic equivalent of going down a Wikipedia rabbit hole. You see a shop that you like the look of, so you wander down that street, and pretty soon there are more shops along similar lines, and next minute you've wandered miles from where you started. The key thing in Paris that makes this all possible is the fact that you're never usually more than a few blocks away from a Metro station, and so long as you have a few tickets in hand, you can always find your way back to where you need to be.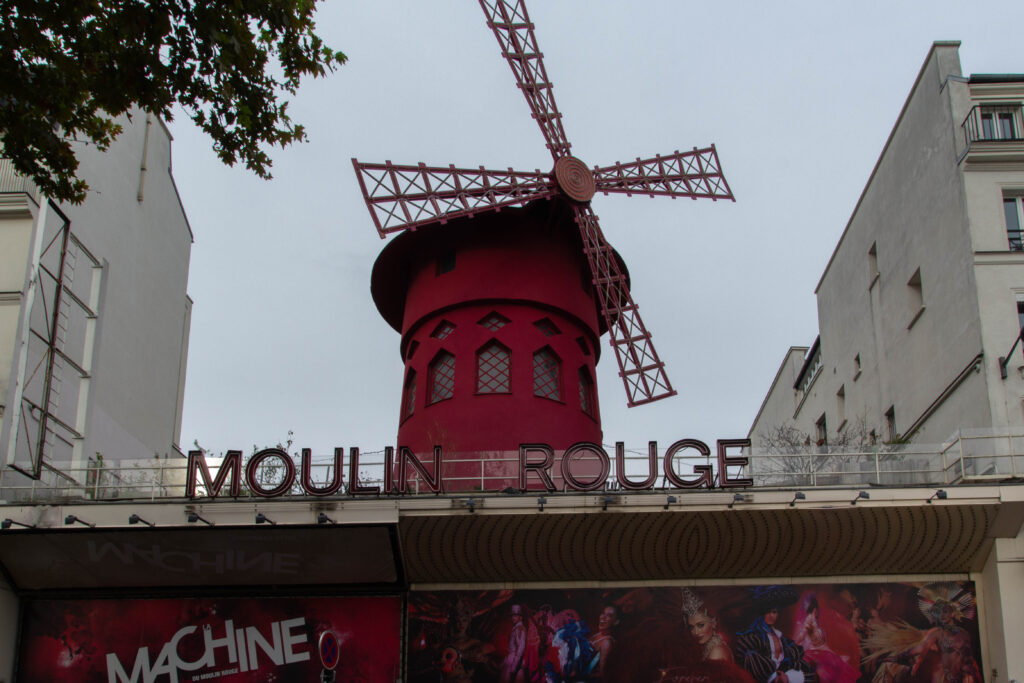 The area where we are staying for instance has a number of side streets that lead up towards the top of Montmartre, and here you will find rows and rows of fabric stores, selling everything from the cheap and cheerful, to high-end haberdashery. Our first afternoon had already involved a visit to a store where we'd previously bought some magnificent satin Van Gough almond blossoms print fabric in blue that Vanessa turned into a stunning table runner – this time around we purchased a few metres of the yellow version, as well as some high quality fabric that we're going to look at recovering some seats with.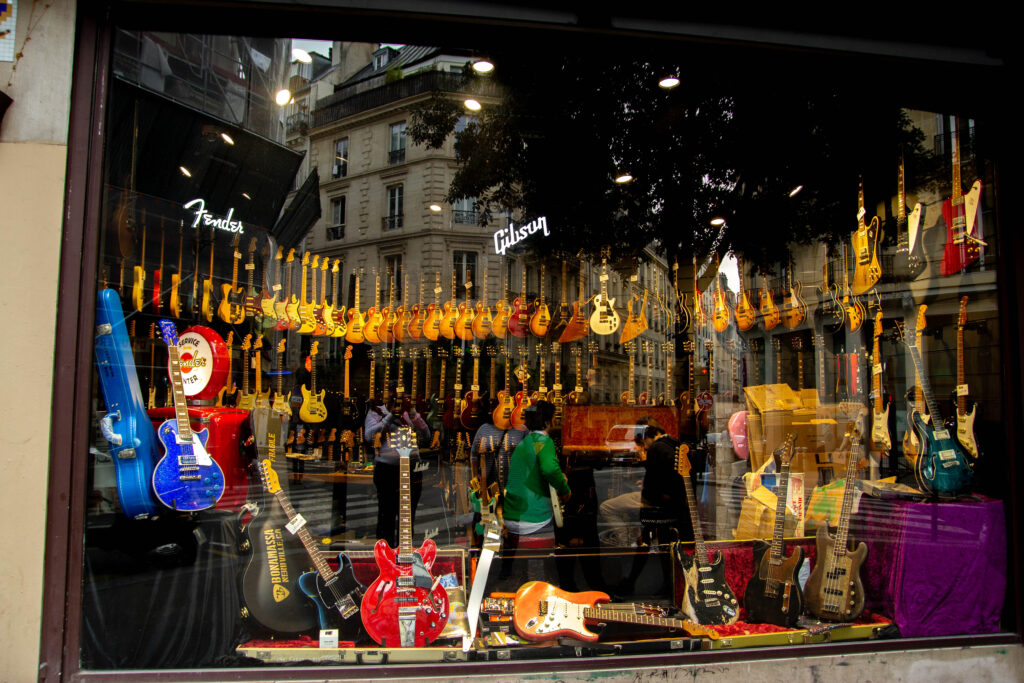 The area is also popular with artists and musicians, and during our wanderings we came across an entire street filled with guitar stores – dozens of them. Each store seemed to have a particular specialty – one sold only bass guitars, another only Gibsons, while another was entirely dedicated to effects pedals and a store opposite that sold only amps. Not far from here, around Barbès-Rochechouart Metro station, both sides of the road are lined with wedding shops, each of them trying to outcompete the other with more glam and more cheese. It kind of reminded me of the episode of the Simpsons where Hank Scorpio was trying to direct Homer as to the best place in Cypress Creek to buy a hammock.
Anyway, we never could find that suit shop again, so we headed over to Pigalle Metro station and hopped onto Line 12, swapping at Concorde onto Line 8 to head to the station at La Motte-Picquet–Grenelle, where, this being Wednesday, there was a market set up underneath the elevated section of track on Metro line 6.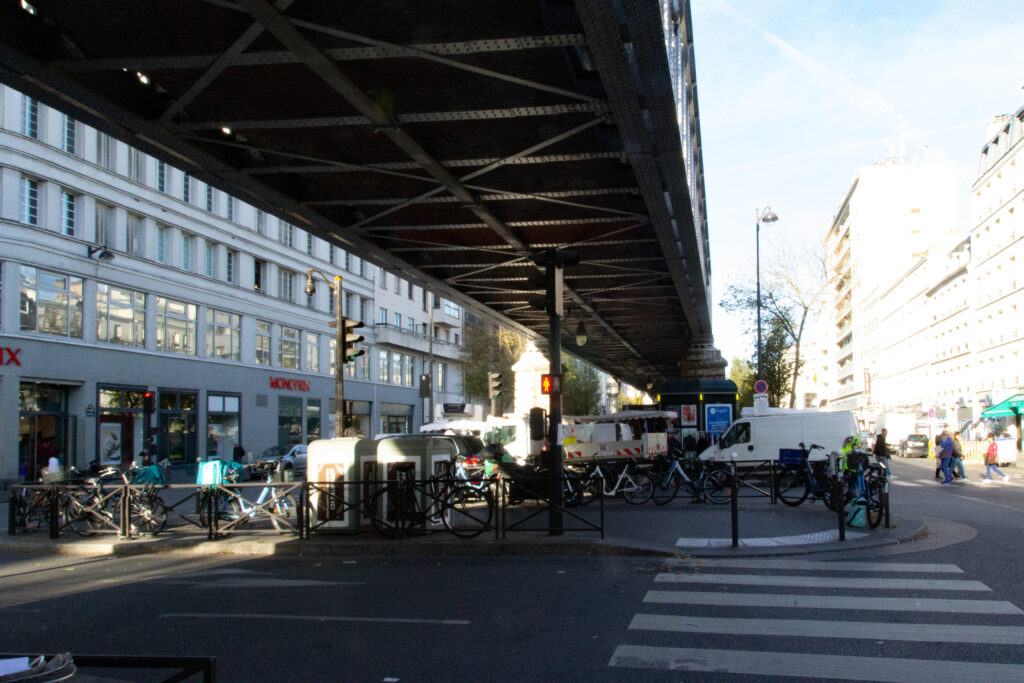 Of course, with our hotel room being the size of a small shoe-box, this was a case of look, but don't buy. Now, as you'll see is also the case with later in the week when we visited the flea markets, there are no photos of the market, and that's because many of the stall holders there actually have signs up saying 'no photos'. Plenty of Instagrammers ignore this, so if you do a Google search for the Grenelle markets you'll get plenty of images, however when you're carrying around a large DSLR camera it's not so easy to take pictures without drawing attention to yourself, and that I'd prefer not to do. We were, after all, trying to experience life like the locals as much as possible.
Following on from the market, we stopped and sat in a café for about 10 minutes while a couple of waiters made a big fuss of showing us how busy they were serving a handful of patrons, and they would get to us eventually – they never got the chance as we upped and left. For every business in Paris that treats customers like an inconvenience, there are others that treat you as a long lost relative, and those bad ones don't deserve your business. We bought a couple of delicious pastries from a nearby boulangerie instead and ate them on the go while we backtracked to rue de Commerce, a shopping street full of high-end clothing shops that tend toward local brands rather than the global behemoths you see along streets like Champs-Élysées.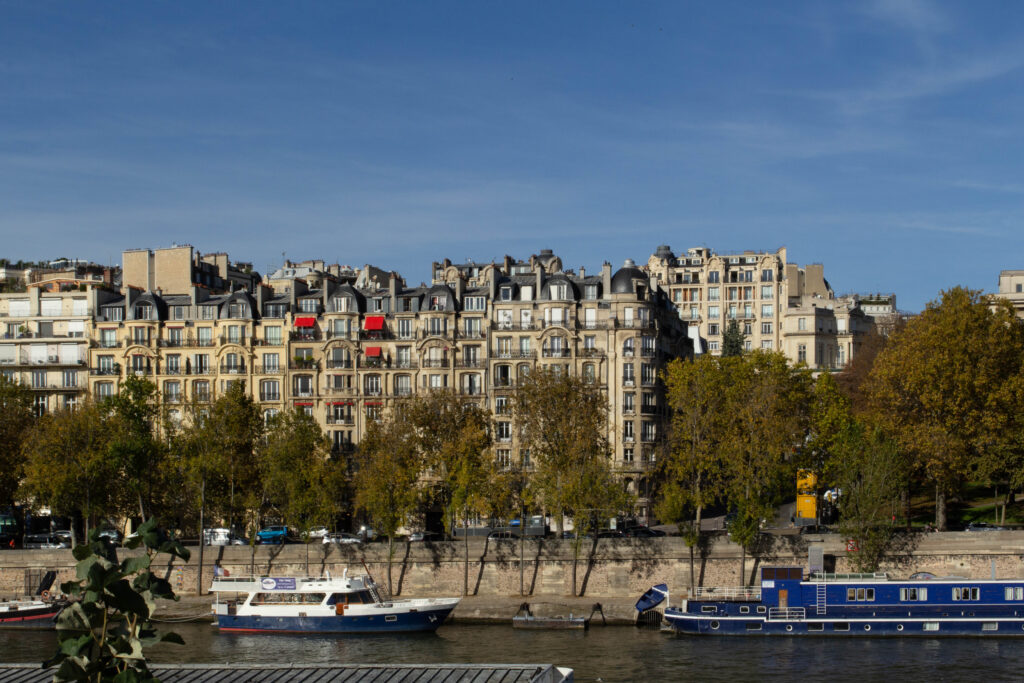 What I really wanted to find was another pair of shorts – with the weather set to reach 24 or 25 degrees each day for the rest of our stay, my only pair that I'd packed would potentially get a bit funky if I wore those all the time, but try as I might, the Parisiennes have decided that this is October goddamit, and the only clothes you can buy anywhere are winter clothes. So after a spot of lunch at a fabulous café with very friendly waiters next to Commerce station, we headed back to Line 6 to cross the river and have a look at some of the stores near Trocadero.
That's to say, we tried to cross the river on Line 6, but the carriages were so packed and the warm weather really starting to bring out the sweat and the B.O. in some commuters, that we only got as far as Bir-Hakeim station before we ditched the train for Shanks's Ponies instead. This took us towards the Eiffel Tower and across Pont de Bir Hakeim, where hundreds of morons risk life and limb by standing in the middle of a busy road, just to recreate the same selfie with the tower in the background as they've seen on a million other TikTok and Instagram accounts. For my part, I stayed on the footpath, which still offered a great view back to Tour Eiffel.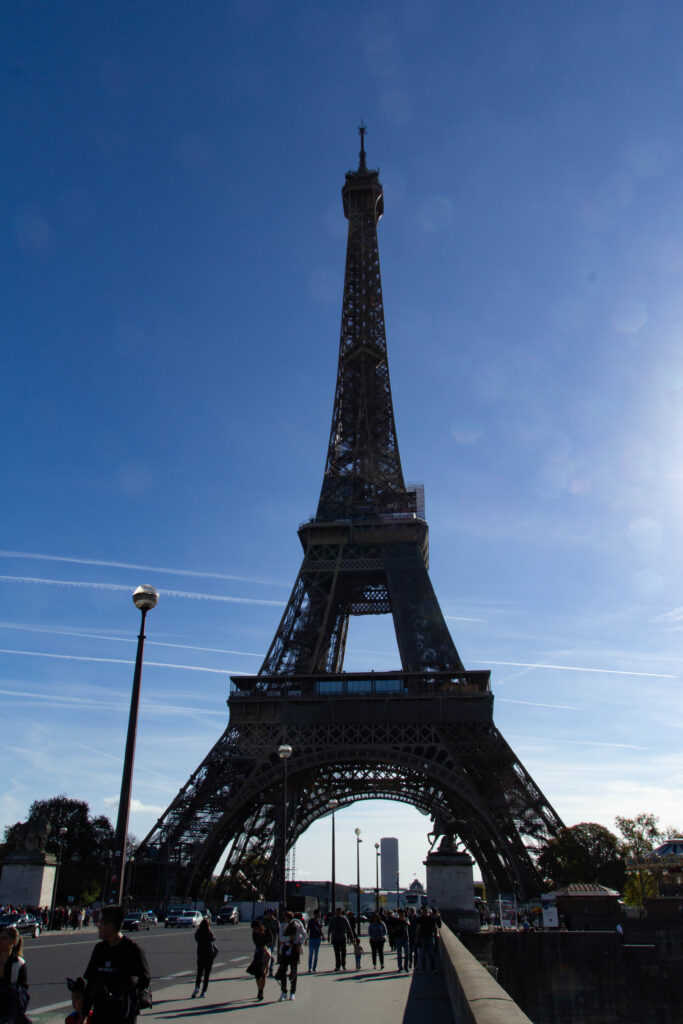 We crossed the river to the Trocadero side and walked around for a bit, but it was really starting to heat up now, so we found a bar which was serving nice big glasses of locally crafted beer, and we downed a couple before heading on our way again.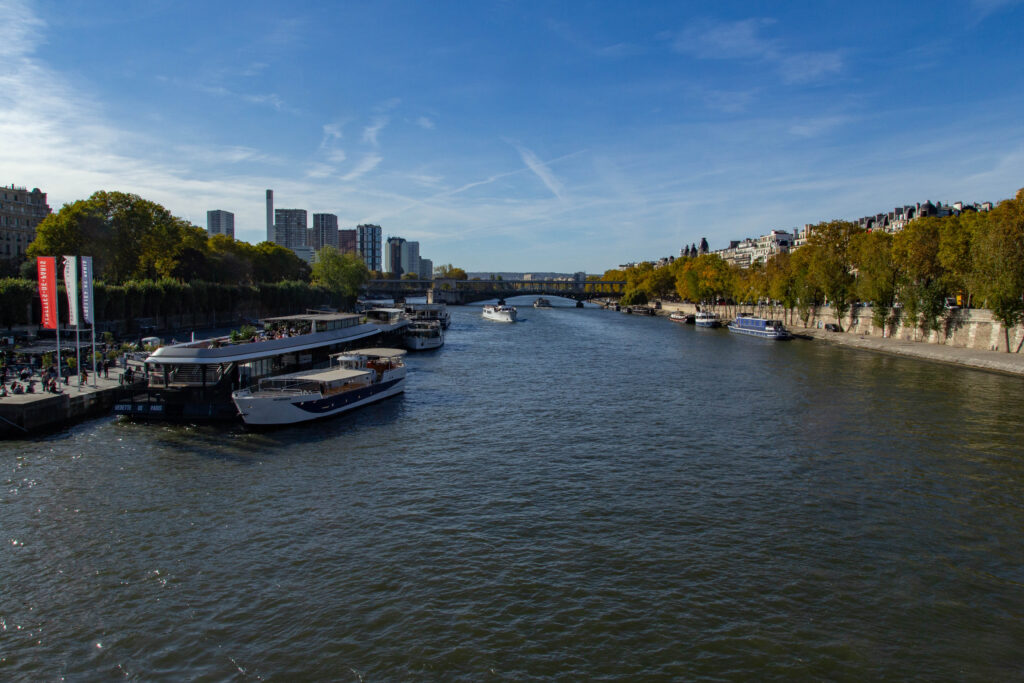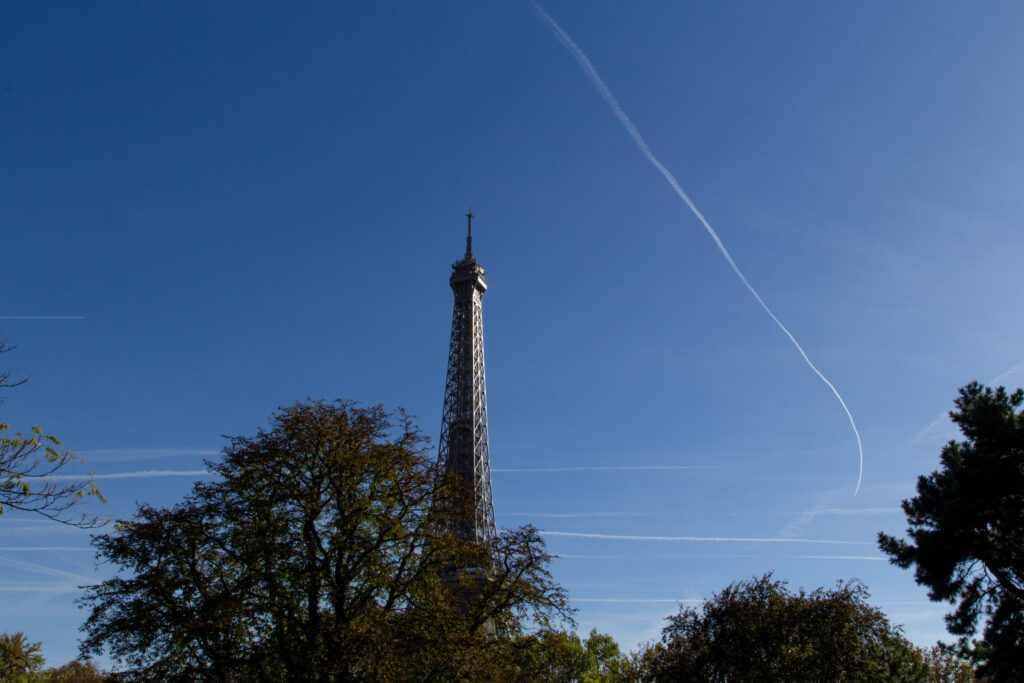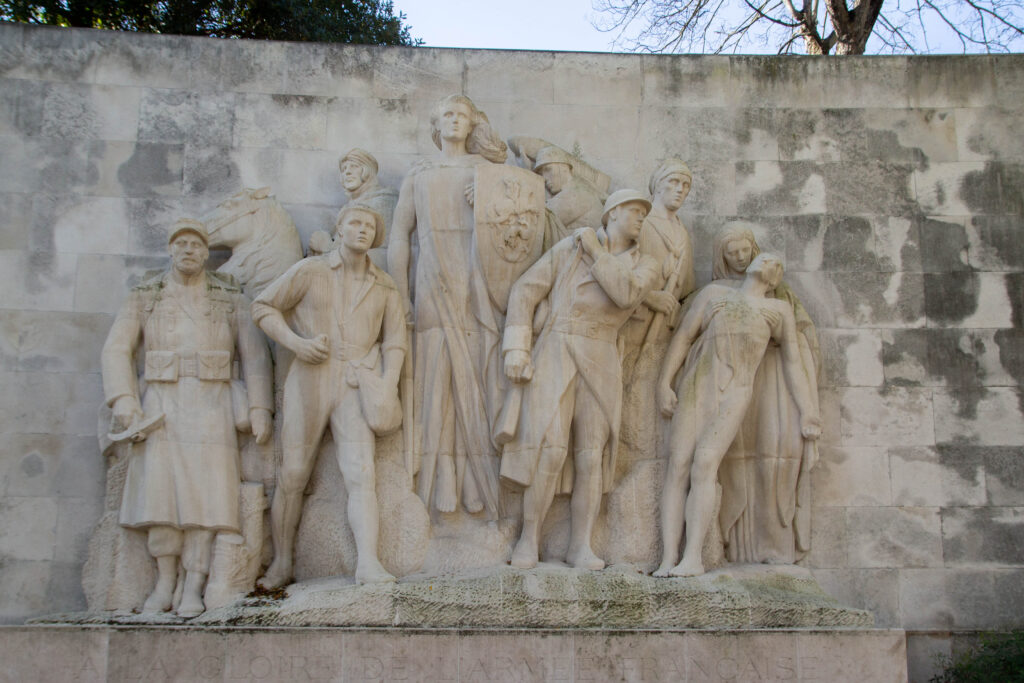 This time we made it as far as the combined Metro/RER megacomplex of Châtelet–Les Halles, where there is a giant Westfield shopping complex – eventually I found an outdoor sports store that had one pair of cargo shorts still available – one size too big for me, but an OK fit with a belt. Then it was back to the hotel rooftop, where we took up a bottle of Rully Villages Pinot Noir and a couple of tasty pizzas, and stayed to watch the sun go down over Paris once again.