Wertheim and Miltenberg
Wine, walking and waiting
Our last day on the River Main promised to be a good one, with an early arrival in Wertheim and a visit to a winery there, followed by a trip to Miltenberg where we would be meeting up again with the ship after a quick tour of the town.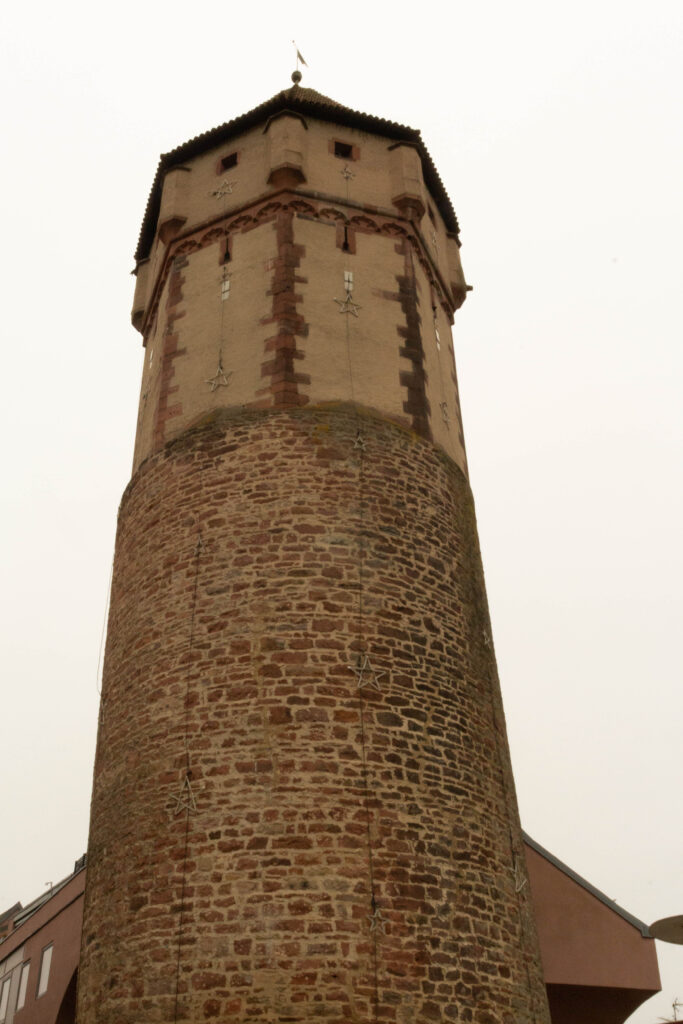 The tour started at the base of a large tower which had apparently been used in the 17th Century to house witches prior to their execution during a period that saw brutal witch trials across much of Bavaria. Because of this history, several houses in the vicinity have references to witches on them, including this bed and breakfast nearby.
The tour then took us through the main street, where we were shown the obligatory flood marker on one of the buildings.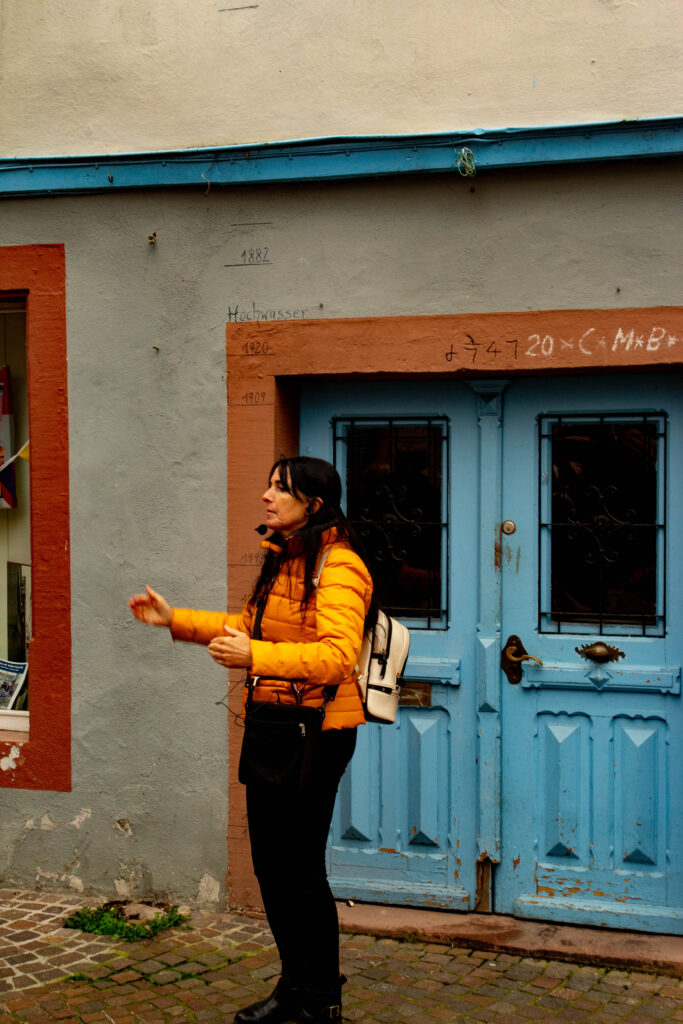 There are some lovely old half-timbered houses in Wertheim and it's not a bad little town to walk around, although it probably wouldn't have been an inclusion on the trip if it hadn't been for the winery across the river that we were due to visit next.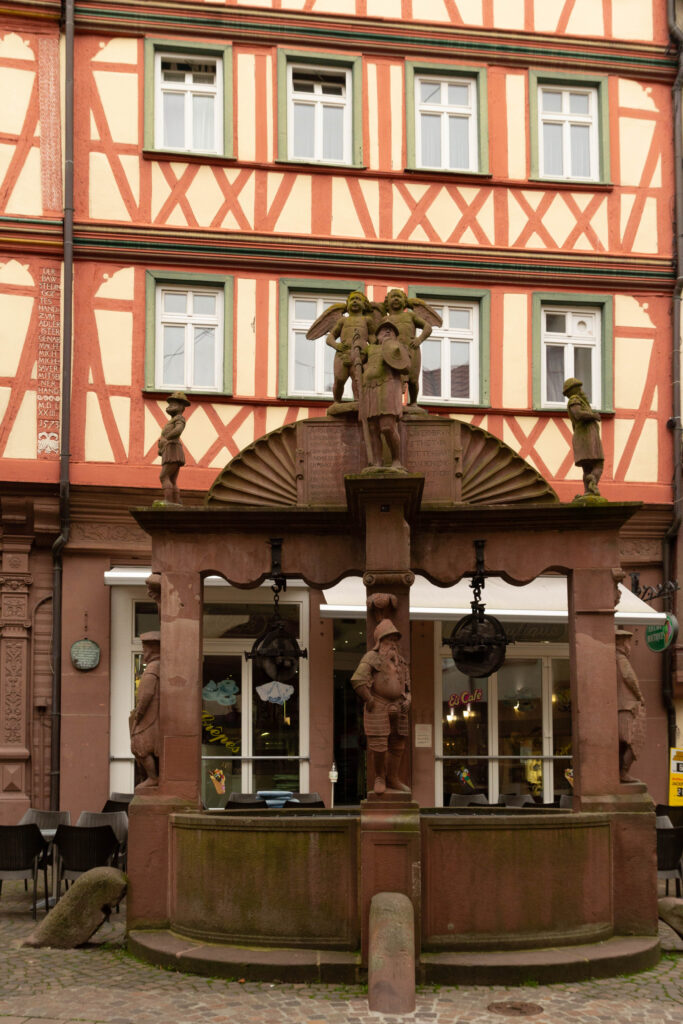 One thing our guide pointed out that hadn't occurred to me up until now was that in medieval times, taxes were levied on properties based on their land footprint, so what you will often see is buildings that have very small ground floors, that expand out greatly as they go up in levels, as the land size was only calculated based on the ground floor. One classic example of this in Wertheim is a three-storey building with a footprint of only 3m x 6m.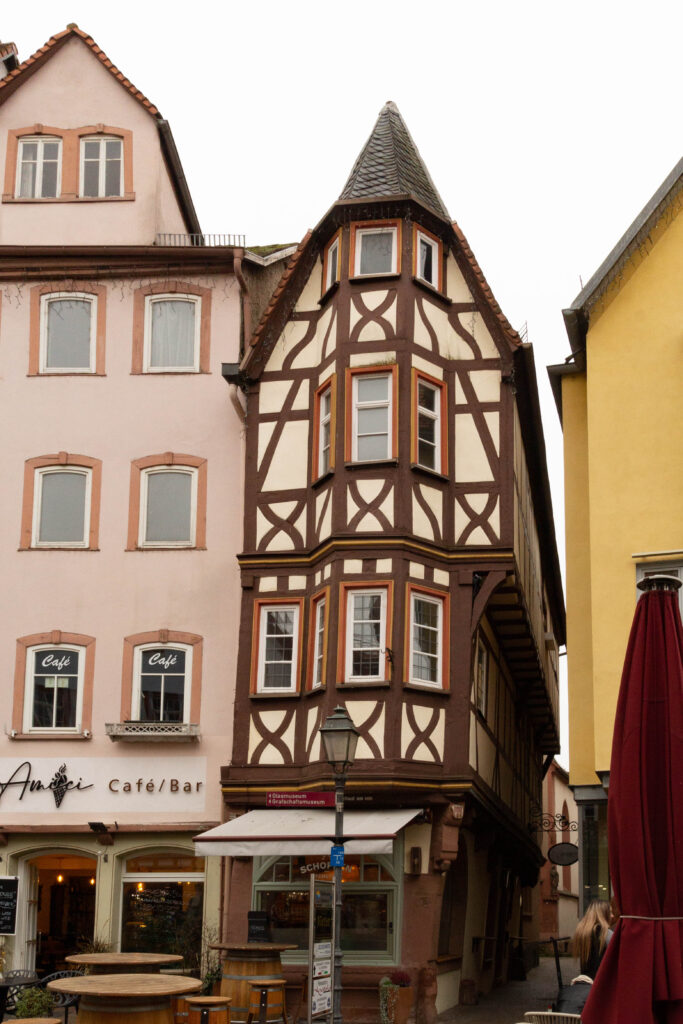 We had a little bit of free time at the end of the tour, but not really enough to visit anywhere of interest, such as the castle above the town. Instead we walked back to where we would be meeting the bus, and I took a quick detour to see the mouth of the Tauber River, where it met the River Main.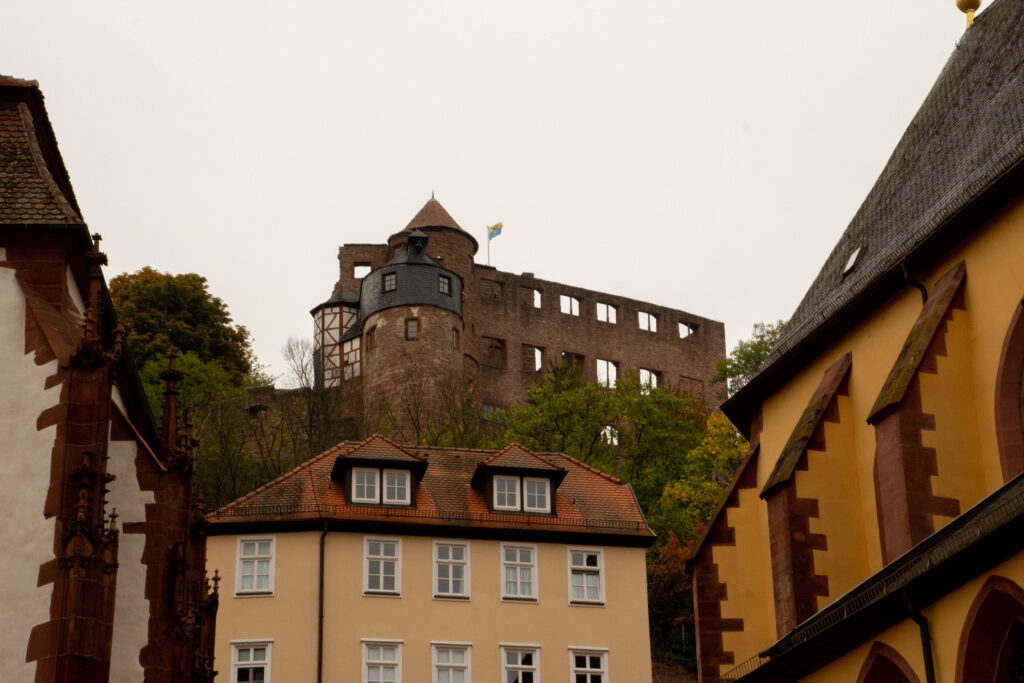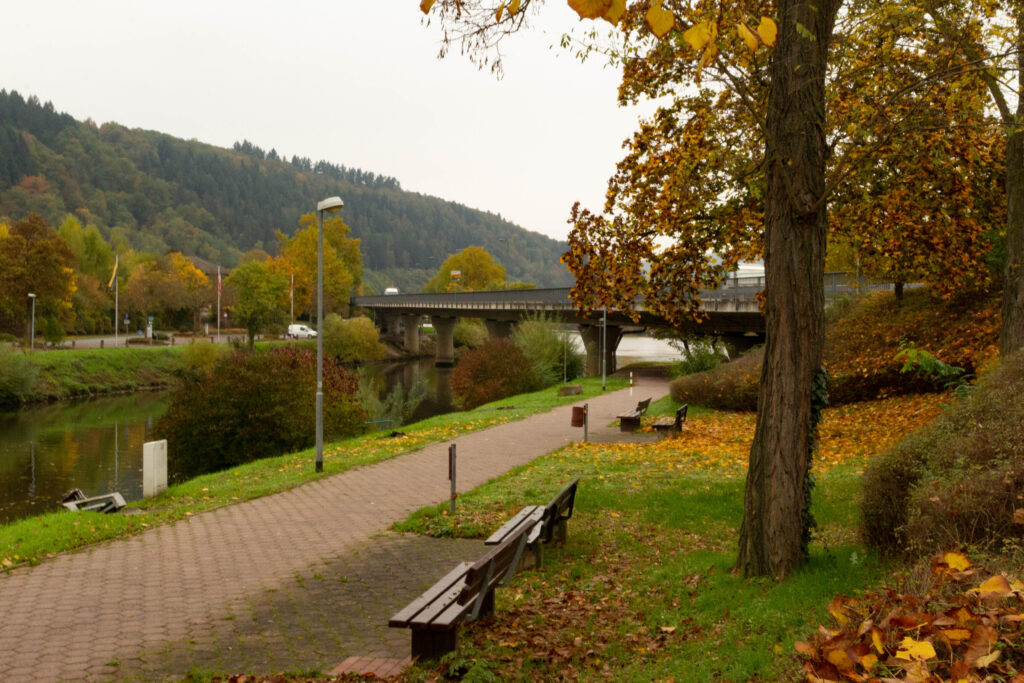 Once on the bus, we had a very short trip across the river to Weingut Alte Grafschaft, an old winery on the northern side of the river. Here we were treated to a tasting of a 2015 Riesling that was pretty amazing, with residual fructose sugars in the wine giving it a fruity sweetness that still finished quite dry.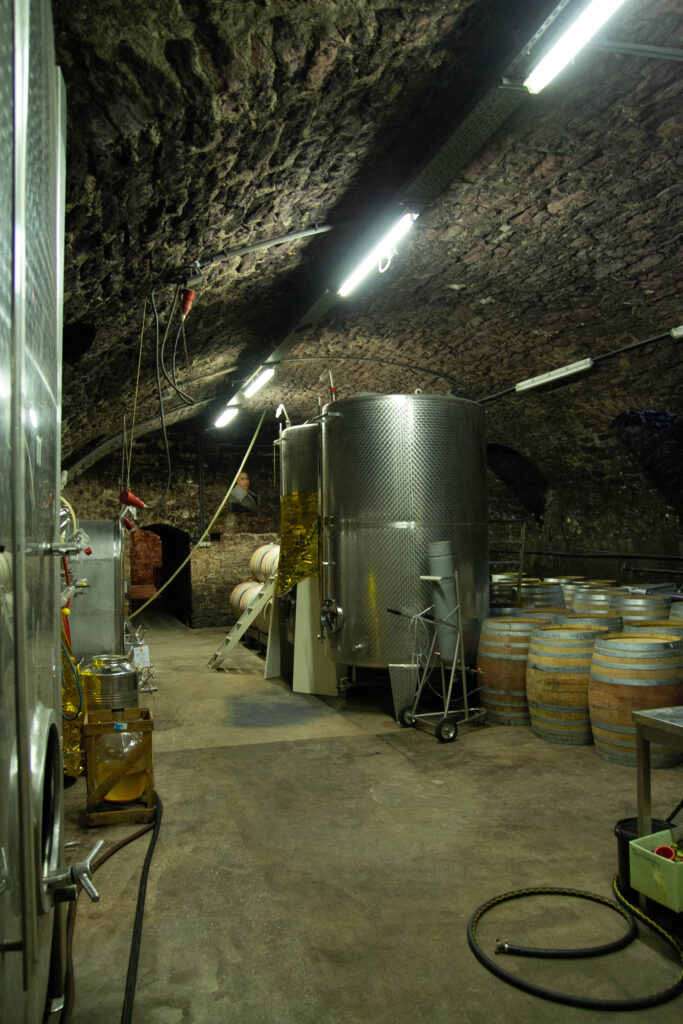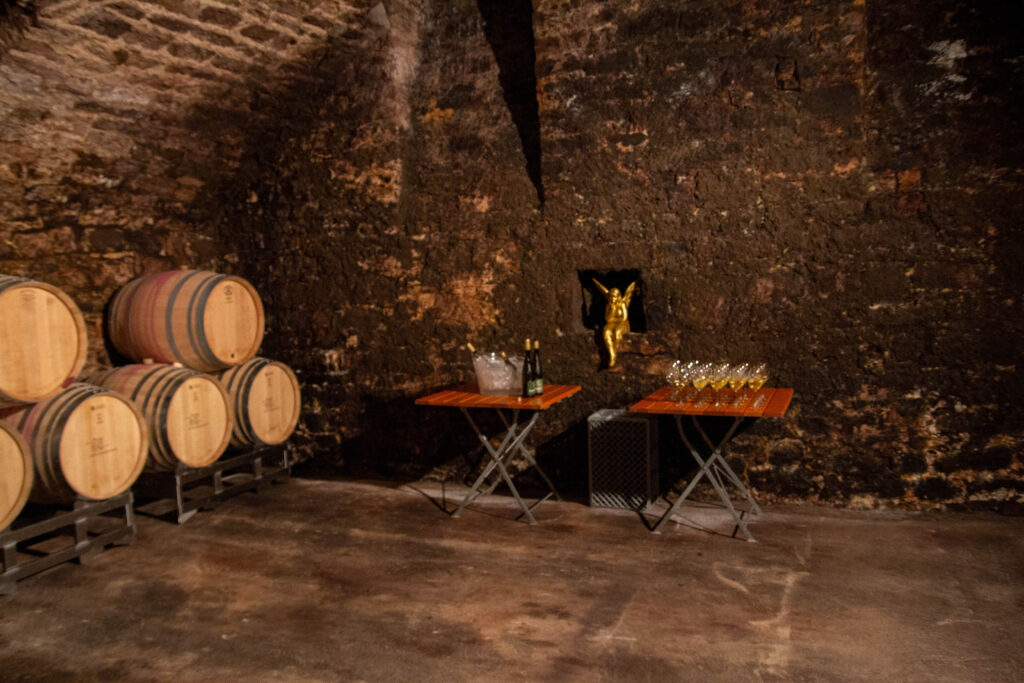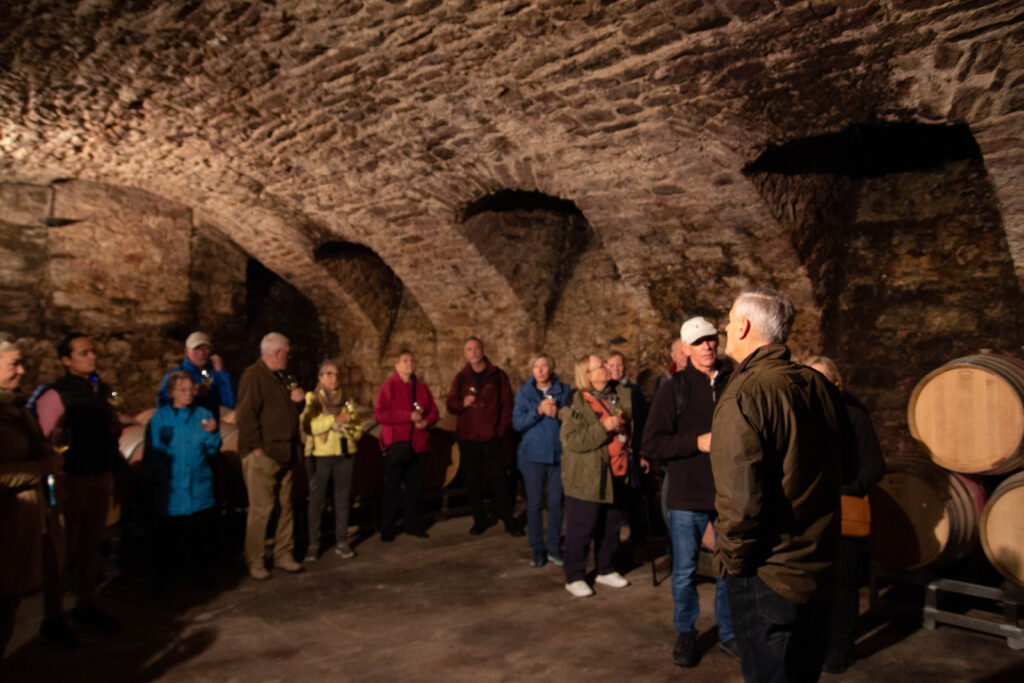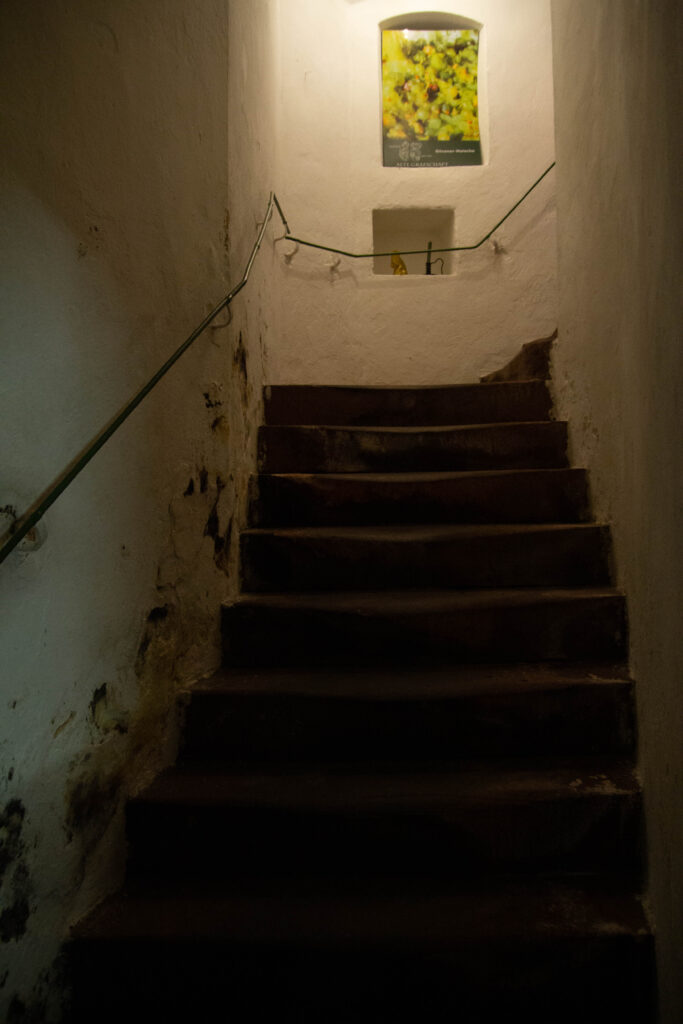 After that we headed upstairs, where we were treated to a second tasting, this time of a pinot noir. It was quite nice, but to my mind not a patch on the Riesling. We were also introduced to the estate's distilled products too – a rum, a single malt whiskey, and a gin distilled with butterfly pea flowers that had a distinct royal blue colour.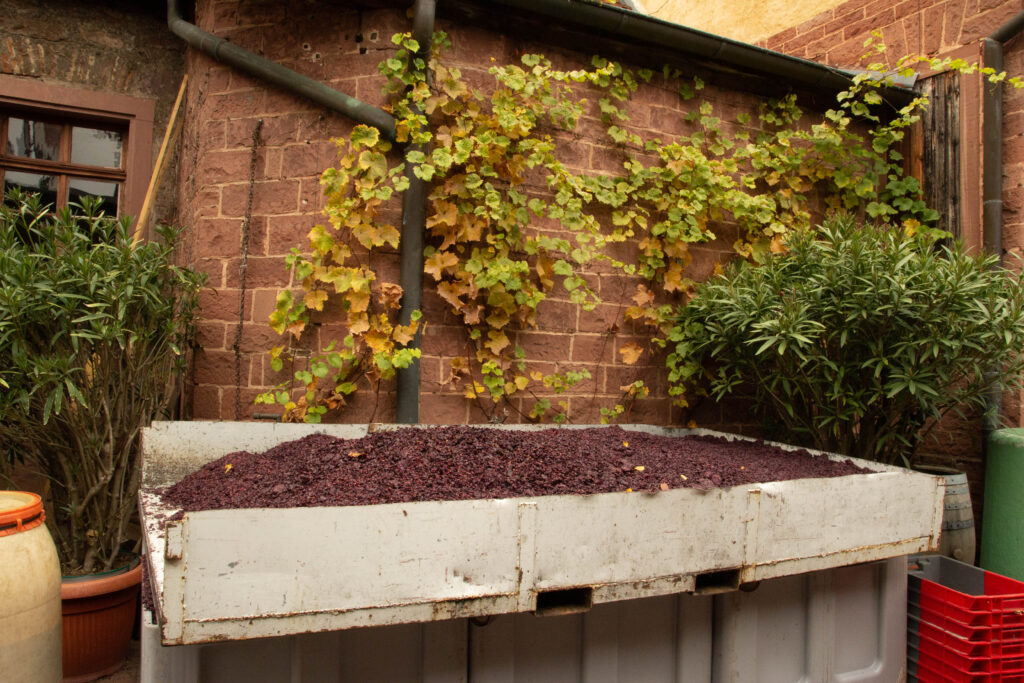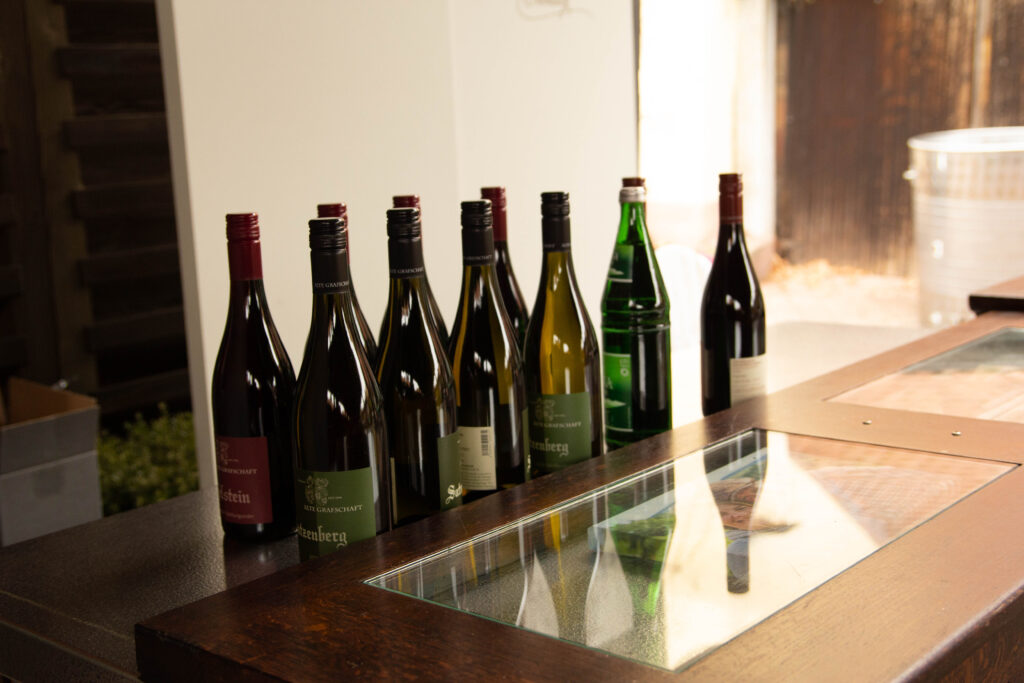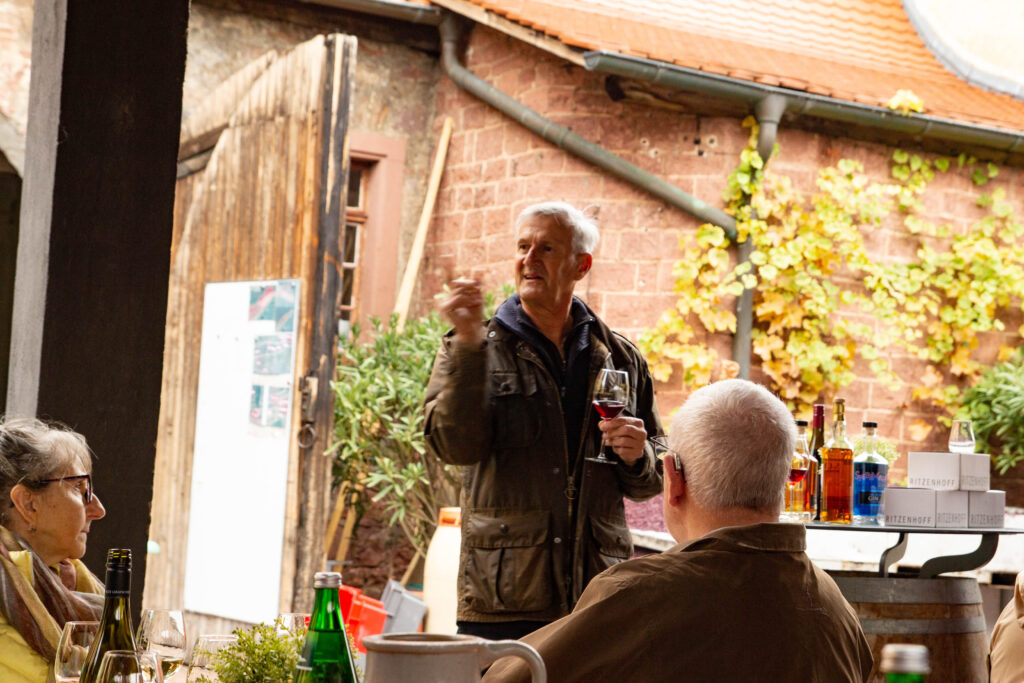 A brief toilet break and a chance to purchase some wines (which we did), and then it was back onto the bus for a half hour trip to Miltenberg, a town we had previously visited and loved. Due to the impending arrival at 1:30 pm of the ship for only a brief stop to pick us up, we were given a short time to explore the town on our own, and asked to meet back at the dock by 1:15 pm.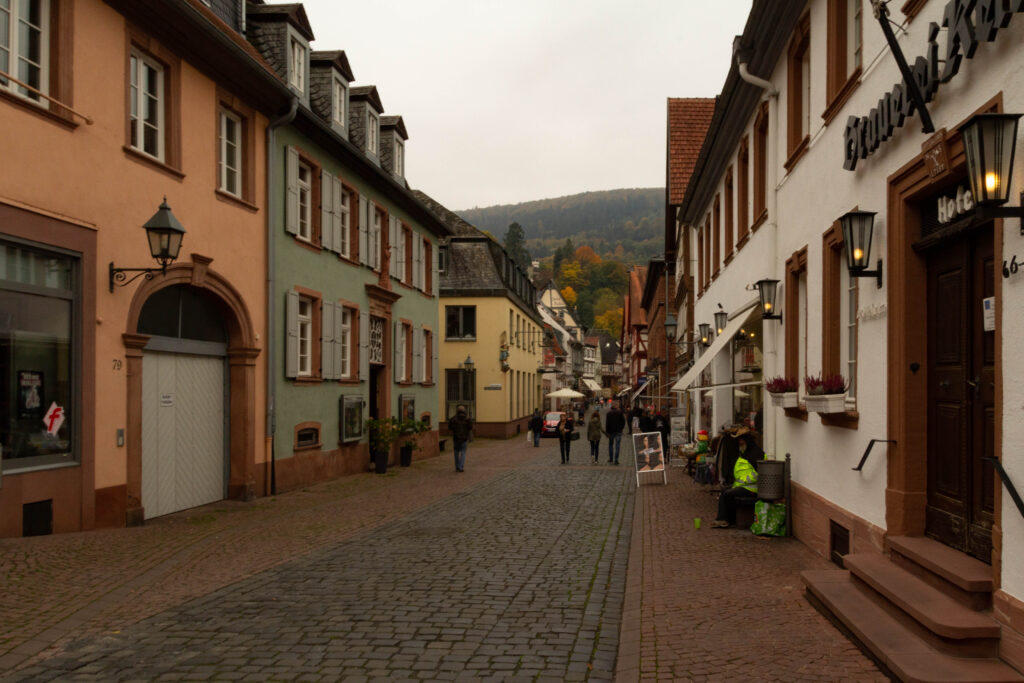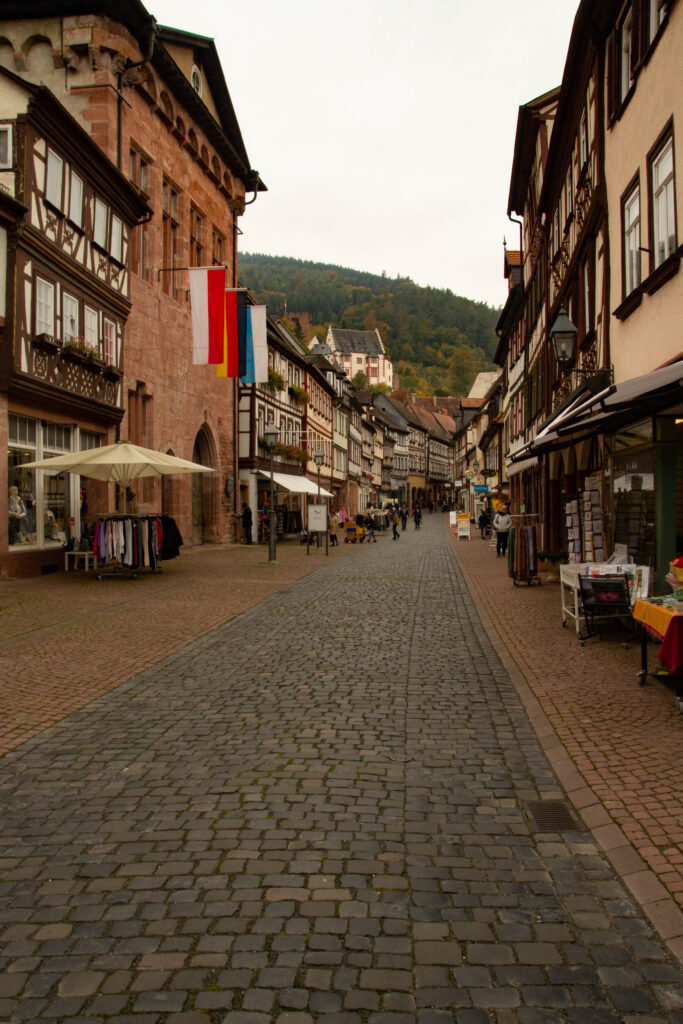 Given that Vanessa and I had purchased a number of bottles of wine at the winery, we didn't really fancy walking too far, so we had a short wander and headed straight to the dock. Unfortunately, due to a breakdown in communications, we weren't aware at that time that the ship had been delayed in the locks, and for the next hour and a half we waited as the weather grew extremely cold (I was in shorts thanks to it having been over 20 degrees and sunny when we started the tour). Thankfully, the ship finally arrived in view and the gangplank was quickly set down just as the rain started, so we avoided a drenching that could have really upset some already unhappy campers.