Cologne
A trip to Motorworld, Cologne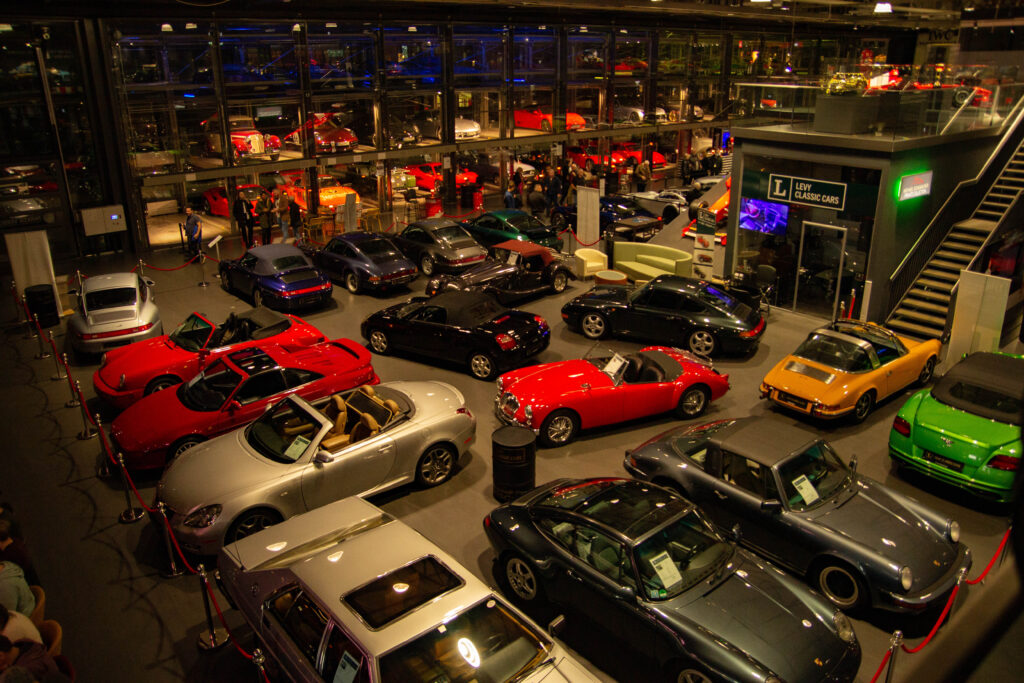 When we first looked at booking this trip, Motorworld in Cologne was one of several Scenic Freechoice excursions on offer for the day the ship was docked in Cologne, and neither of us being rev-heads, we didn't really think too much more about it. But it seems in the time since we first booked, and the ensuing delays, cancellations and reworkings of excursions due to the ongoing issues over COVID, one of the Scenic Enrich events, a dinner at Marksburg Castle has dropped off the tour, and instead has been replaced by an evening trip to Motorworld.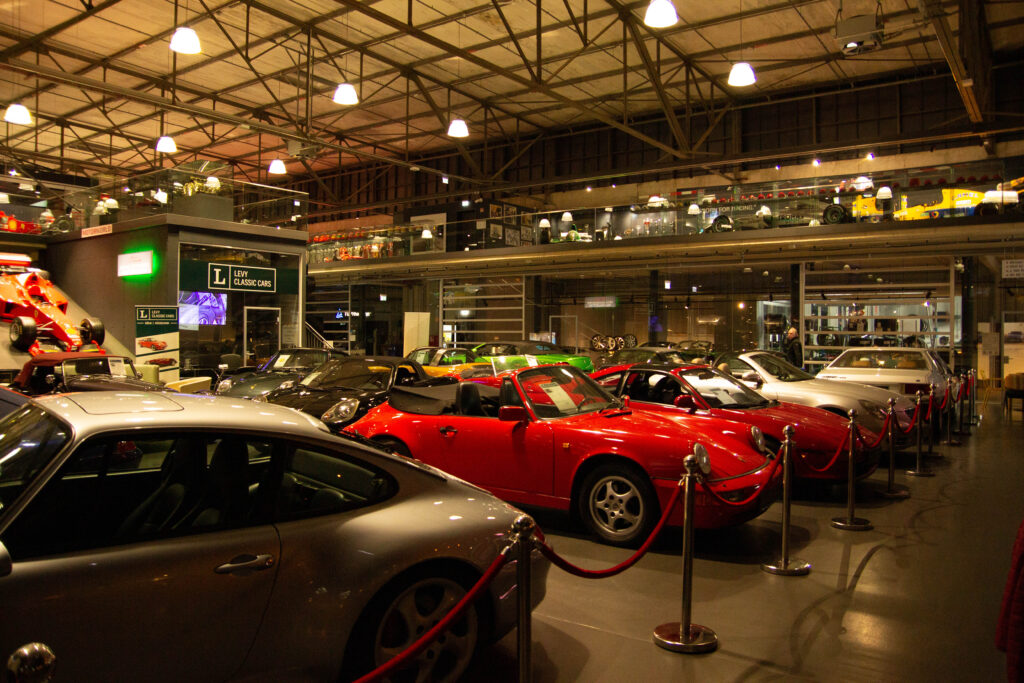 So given that the alternative was to stay on the ship while it cruised, we figured we may as well tag along. Besides, there was the promise from Siim, our cruise director, that the trip would include a go on a 'simulator', and the thought of strapping ourselves into the cockpit like Schumacher for some VR racing action sounded like fun.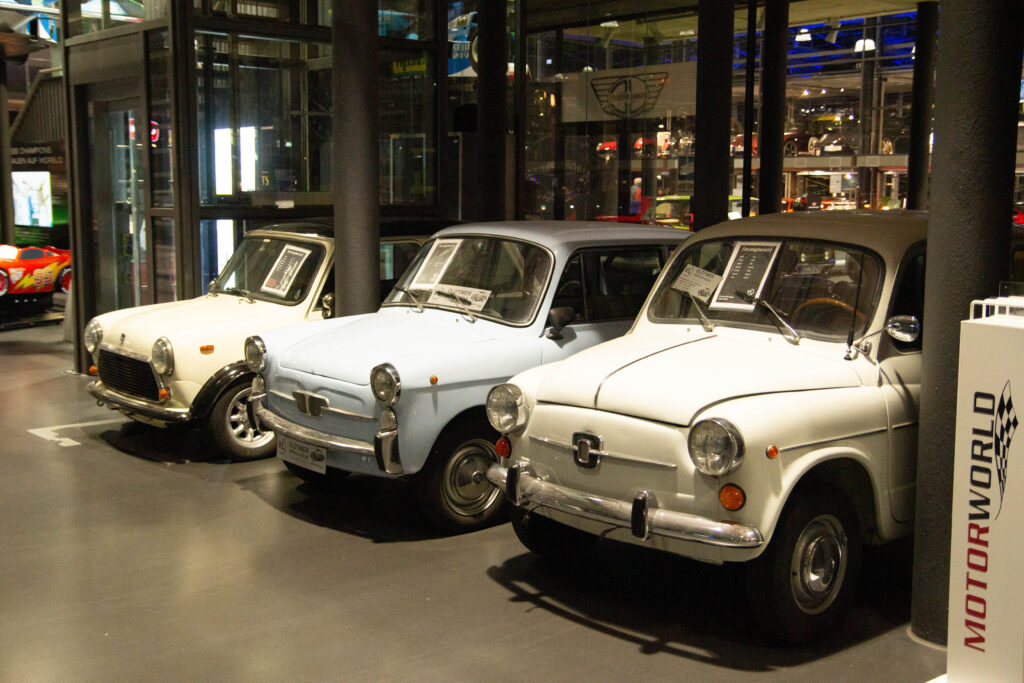 So Motorworld actually consists of several parts, built in and around an abandoned building that once housed Zeppelin airships. The main part is the showroom floor, where classic and high-end production cars are on display and available for purchase. On the mezzanine floor is the private collection of local boy Michael Schumacher, including actual competition cars, race suits & helmets and lots of other memorabilia. F1 fans and rev-heads in general would appreciate the guided tour, which goes into excruciating detail about every car, every race, every trophy and every cut lunch from throughout Schumacher's career.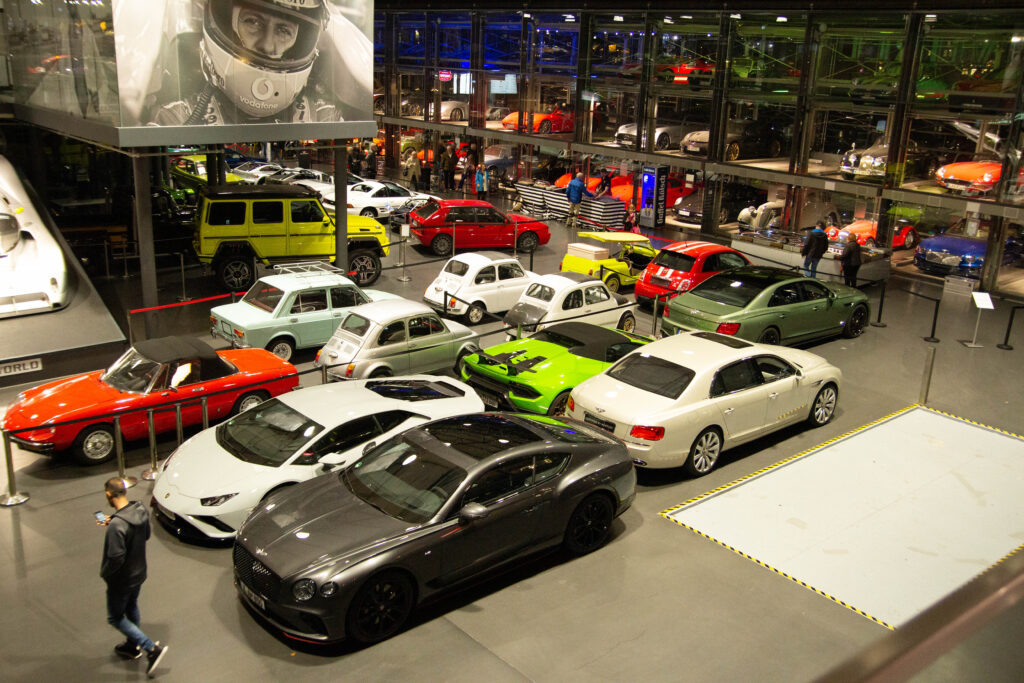 The third part is the commercial area – bars and restaurants, gift shops (sadly all closed of an evening) and a go-kart track which, whilst open, was off-limits to the predominantly 70+ age bracketed Scenic crowd. Probably a wise decision, given the number of injuries already sustained on board.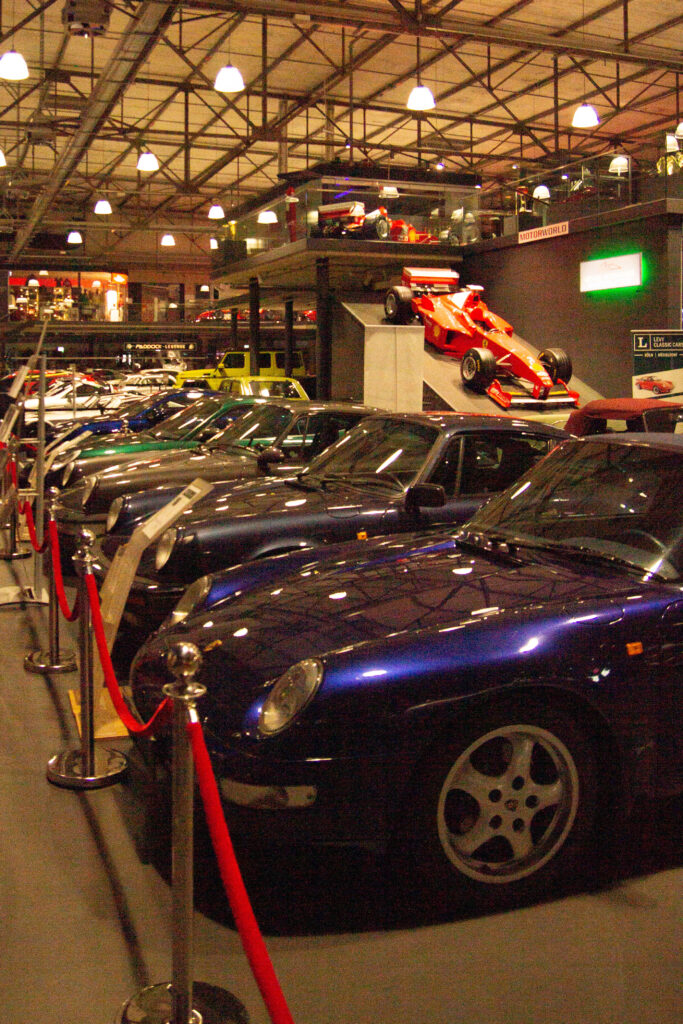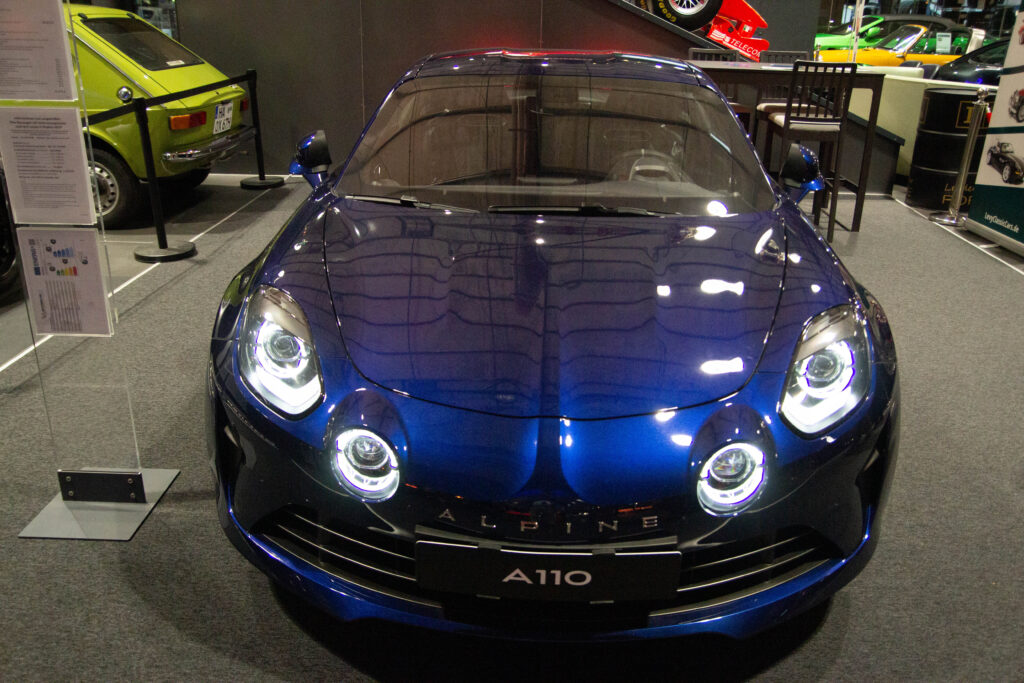 There are also garages around the complex where people pay a monthly fee for storage of their classic cars – in return the cars are kept inside locked glass display chambers for even more wow factor.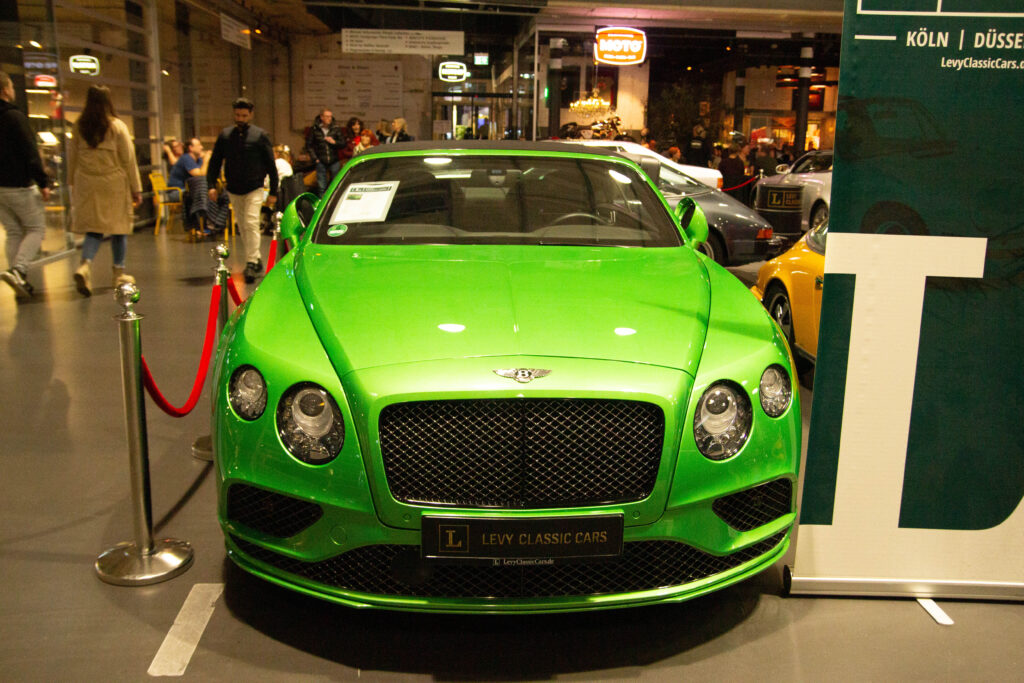 To be honest, it wasn't really our cup of tea, and it was a real shame that there was no access to the gift shops after hours – many people commented that they would have liked to bring back a souvenir or two for the rev-heads back at home. Overall, I wouldn't recommend it as an excursion choice unless you're really into cars, but as a standalone evening tour, at least it gives you a chance to stretch your legs off the boat, and ogle at some cars you'll never be able to afford.
And the simulation? Well, turns out it was less about VR and more just a table filled with slot cars. I picked up a controller and quickly worked out that if you just went flat out until the car crashed, at which stage a guy would just reset it for you, you'd get a podium finish every time. As you can imagine, it was fun for all of about two minutes, after which I hung up the controller and went off to drink beer instead. Which is exactly the kind of attitude that didn't win me twelve world titles.